Installing reNgine on VPS¶
The installation steps for installing reNgine on any VPS should be very similar. An example using DigitalOcean is given below.
Join DigitalOcean using my referral link your profit is $100 and I get $25 DO credit. This will help me test reNgine on VPS before I release any major features.
Login to your DigitalOcean account.
Click on Create on top right corner and Click on Droplets

Depending on your monthly budget, choose a plan.
Consider atlease 80GB NVMe, 4GB RAM and 2 CPU.
Recommended 160GB, 8GB RAM and 4 CPU.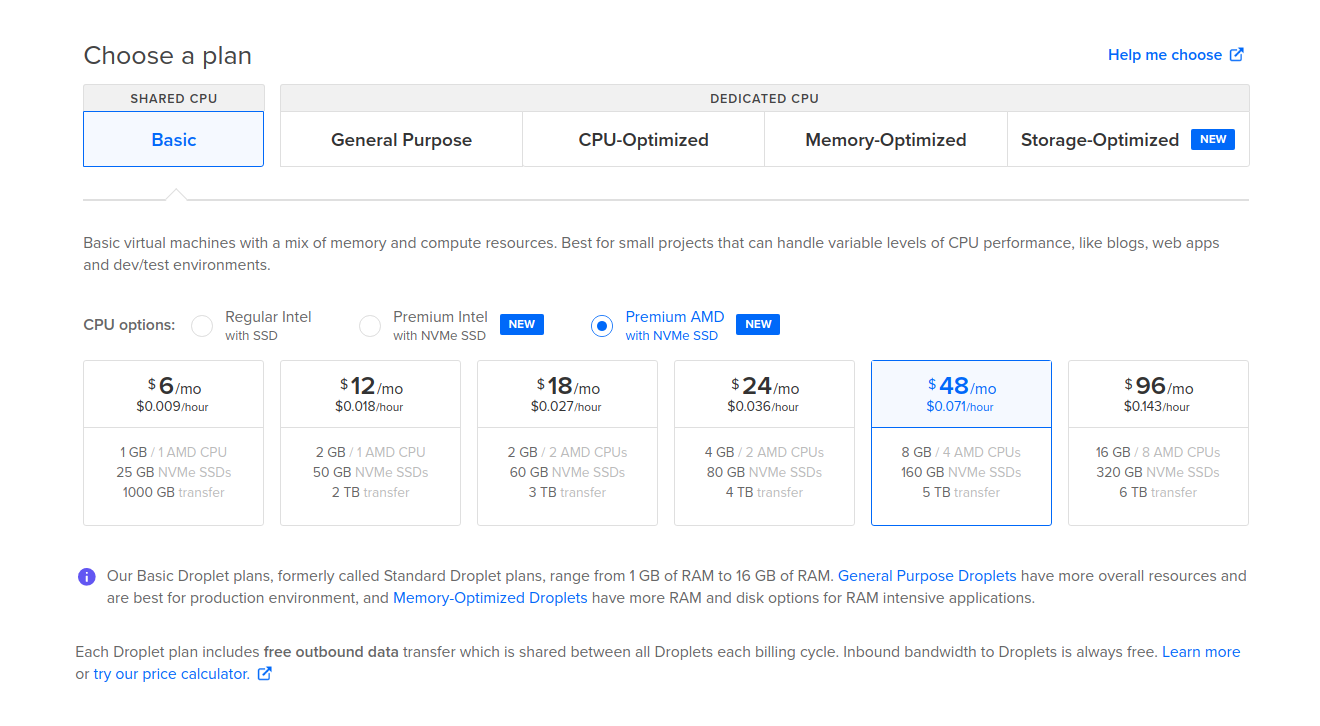 Choose Authentication of your choice. I recommend using SSH Keys, you may also use password.


Your VPS has been created

Please note down the IP address. You will need this IP address to ssh into.
Open your terminal or putty and ssh into this IP address
Once you are logged into your VPS, follow Quick Installation instructions