Organization tagging on reNgine
reNgine supports tagging multiple targets to an organization. This allows you to initiate the scan for all targets at once, filter the scan results etc.
Adding Organization
To add the Organization, navigate to the top navigation menu and click on Organization and then click on Add Organization button.
Name your organization, description is an optional parameter.
Choose as many targets as you need to add to the organization.

Initiating Scan on Organization
You can also initiate the scan on organization. This means, the scan will be performed on all targets tagged to the organization.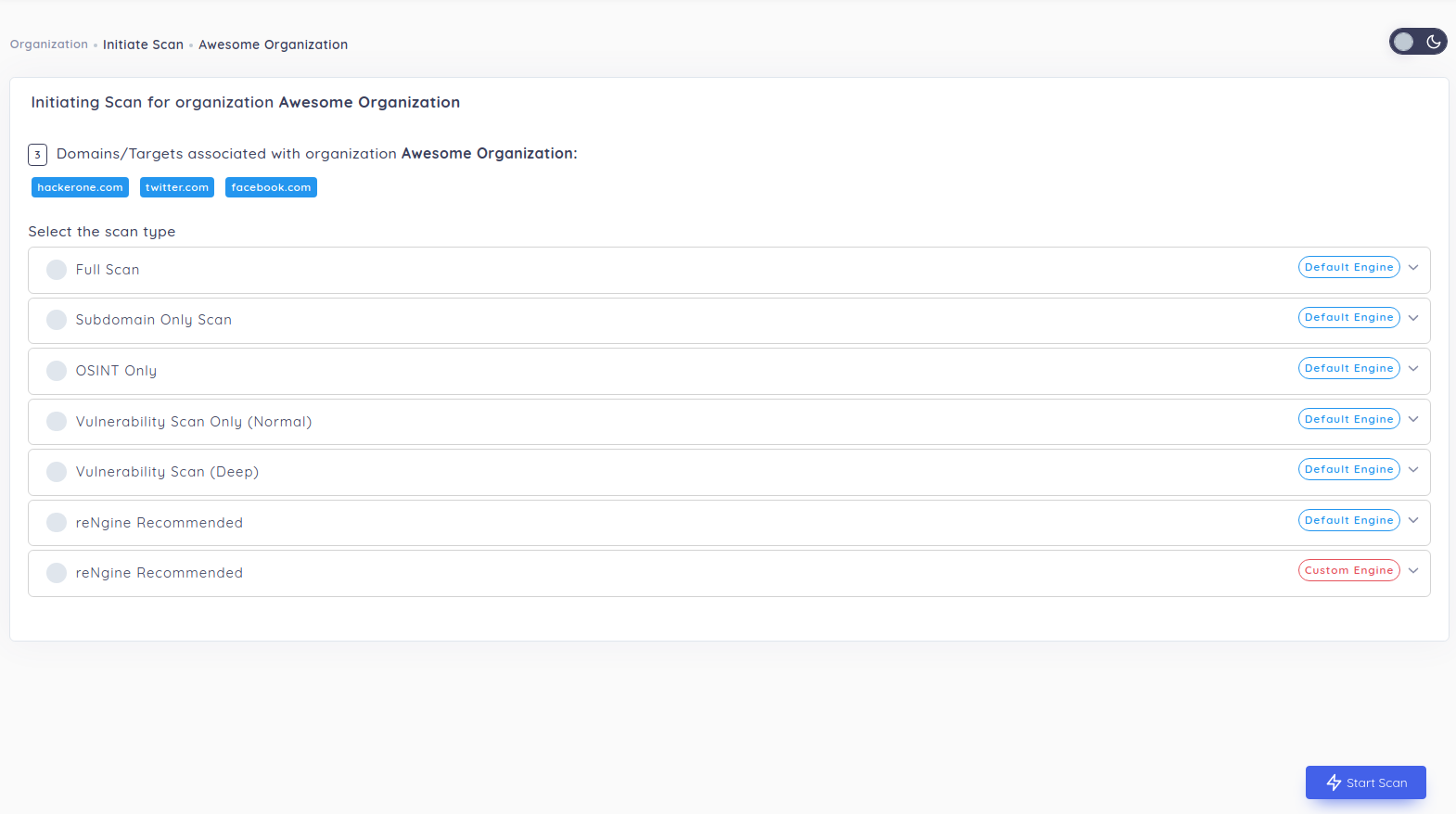 Scheduling Scan for an Organization
You can also schedule the scan on organization by clicking on the Schedule Scan button from Action column.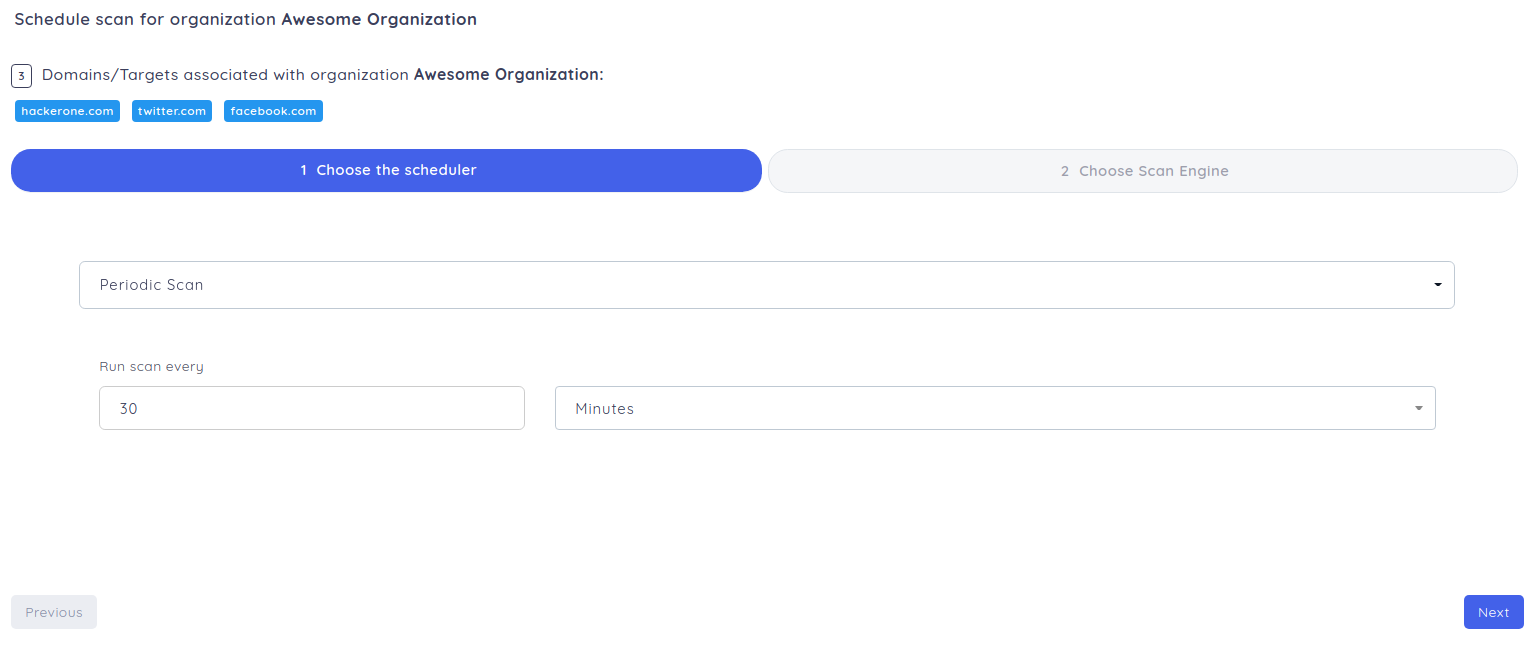 Filtering Targets and Scan based on Organization
On both Scan History and Targets pages, you will find a Filter button on top left corner of the page. You can filter scans or targets based on organization.